About Import Masters Great Neck, NY
Why Buy From Import Masters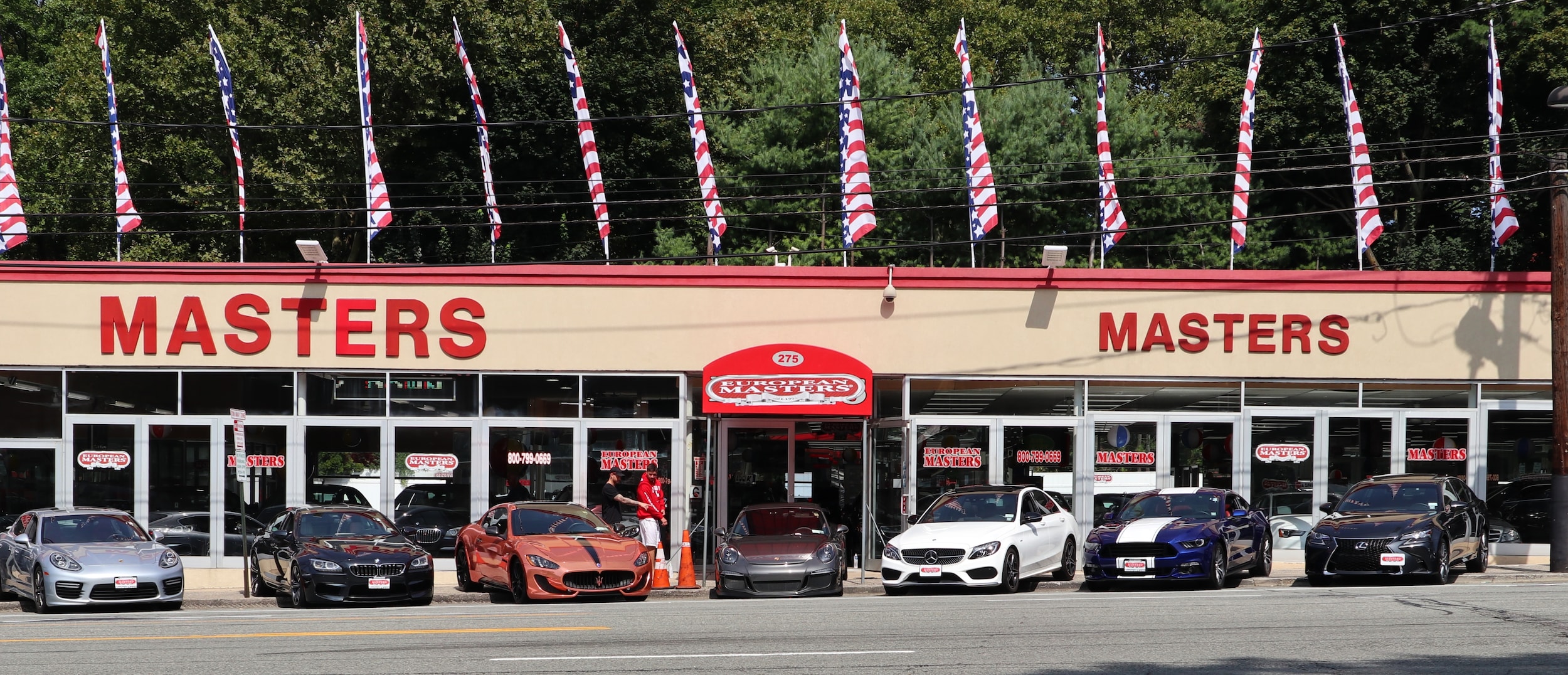 Thoughtful Amenities
Whether you are waiting for your vehicle to get serviced, picking up a part for your vehicle, or stopping by to check out a new vehicle for yourself, we offer a wide range of amenities to enhance your experience here! Come by, look around and check what we can offer you!
We here at
Import Masters
strive to establish a strong following of loyal clients who will come to rely on the quality of our
pre-owned vehicles
as well as the services our team provides. It is on this foundation that we strive to maintain, and even surpass, the quality and service standards by which we operate. That's why we're one of the most well-respected pre-owned luxury dealerships in the area, offering the largest indoor showroom in the Northeast.
​​Our relationship with you does not end with a sale; we will meet your needs to your satisfaction throughout the ownership of your vehicle.
We have our own local service center so we can make sure that your vehicle is taken care of throughout its lifetime. Our service center offers highly skilled technicians, extremely low rates, and speedy service for our customers.
We serve clients nationwide as well as internationally.
Our newly renovated showroom is open six days a week and our friendly, knowledgeable, and experienced staff is here to ensure a memorable customer experience, whether you are a long time customer or just meeting with us for the first time.
  También hemos dedicado un equipo en español de ventas para satisfacer todas sus necesidades y deseos de nuestros clientes de habla hispana. Queremos mejorar la experiencia de todos y cada uno de nuestros clientes.
From the moment you speak to a representative to the time you are bringing your vehicle back for regular maintenance, Import Masters is committed to delivering excellence with every transaction, communication, and appointment. Whether you're in for a consultation with a salesperson, a returning customer, or entrust us with regular maintenance of your luxury vehicle, we will strive to provide you with reliable customer care.
At Import Masters, we are always working to improve your buying experience with us by keeping our prices very competitive.
Our vehicles are typically fully-loaded and equipped with more options than any other pre-owned luxury vehicle seller. If you do not see the car of your dreams, just contact us to put an order in for the exact car you want, with whichever options you desire.
We offer financing for all types of credit and we work with over 50 banks and credit unions so that nothing can stop you to drive away with your dream car. We will be able to work with you to finance a vehicle despite any blemishes on your credit history such as missed payments, bankruptcy, or any other financial situation.
Give us a call, text, or email to speak with a knowledgeable representative to schedule an appointment or a test drive. You can even make your appointment online. We are easily accessible through Exit 33 on the LIE. There's no reason to wait for later when you could be cruising away satisfied in your dream car now.
SE HABLA ESPAÑOL